Baldur's Gate 3: Engaging Pre-Release Offers and Edition Rewards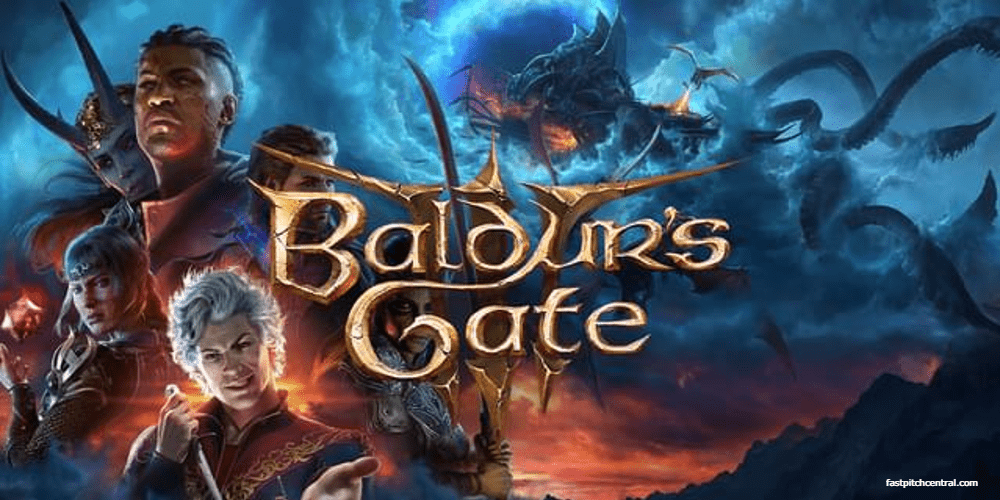 The anticipation for the upcoming release of Baldur's Gate 3 is reaching soaring heights. The game is set to bring the immersive universe of Dungeons & Dragons to life, complete with enthralling plotlines, fascinating characters, and much more. Many fans are keenly looking forward to jumping into the early access or grabbing rewarding perks through the game's different editions.
As part of an attractive offer, if you pre-order Baldur's Gate 3 before its official release, you will be granted access to the early-access version of the game. This preliminary exposure opens up an elaborate world for players with a plethora of classes, races, and stories to discover and experience. This is a fantastic opportunity for players to dive headfirst into the captivating realms.
Baldur's Gate 3 offers enticing rewards to players who pre-order or purchase the Digital Deluxe Edition and Collector's Edition of the game. Here are the unique rewards for each:
Digital Deluxe Edition Rewards:
1. A digital copy of Baldur's Gate 3.
2. A headstart with 72 hours of early access to act one.
3. Exclusive PC or PS5 Dice Skin – platform-specific unique dice.
4. Access to Divinity Bard Song Pack.
5. Collection of Rivellon Painting artworks.
6. Useable in-game Adventurer's Pouch that includes supplies for your journey.
7. A digital Artbook featuring game art and inspirations.
8. The game's Original Soundtrack for audio immersion.
9. Digital Character Sheets – a handy role-playing tool.
10. Mask of the Shapeshifter allows changing the player's race and appearance anytime.
11. Cape of the Red Prince costume reward.
12. Lute of the Merryweather Bard - a pleasant musical item
13. Needle of the Outlaw Rogue - a valuable weapon
14. Bicorne of the Sea Beast - a fashionable hat.
Collector's Edition Rewards:
1. A digital copy of Baldur's Gate 3 for PC or PS5 platforms
2. Divinity Bard Song Pack adds new music to your collection
3. Mask of the Shapeshifter, an exciting customization tool
4. Cape of the Red Prince, Needle of Outlaw Rouge, Lute of Merryweather Bard, and Bicorne of Sea Beast as additional accessories
5. Paintings from Rivellon in high-quality prints
6. An Adventurer's Pouch filled with bonus content
7. Digital copies of the Original Soundtrack, Artbook, and Character Sheets
8. An illustrative, 160-page Hardcover Art Book measuring 220 x 282 mm
9. A Cloth Map illustrating Faerûn geography
10. A sheet studded with 32 Baldur's Gate-themed stickers
11. Tadpole Keyring as an iconic symbol from Baldur's Gate series
12. Stunning Battle Diorama featuring Mind Flayer vs Drow Drizzt figure measuring up to 25 cm
13. Exclusive Magic: The Gathering Battle Booster Pack themed "Battle for Baldur's Gate"
14. Oversized Engraved Metal D20 – a collector's delight version!
15. An official Certificate proving Authenticity
16. Collector's Edition Box serves as a repository for all these amazing items!
In addition to providing an exhilarating peek into Baldur's Gate 3 through early access, there's more in store for pre-ordering gamers. Anyone who secures their claim over the early-access version gets a free upgrade. This bonus enhancement elevates their gaming journey significantly.
This upgrade brings players from early access directly to the Digital Deluxe Edition of Baldur's Gate 3 - free of charge. This edition promises a treasure trove of exciting rewards, further amplifying their journey through this fantastical world created within the game.
In conclusion, fans eagerly waiting for Baldur's Gate 3 have more reasons now than ever to look forward to its release with such enticing pre-release offers. Alongside anticipation for experiencing gripping storytelling and character interactions in this D&D universe game, these attractive offers undoubtedly raise expectations even higher and stoke curiosity about other surprises that may be wrapped in Baldur's Gate 3 Collector's Edition rewards.